3Es to Supercharge your Career Journey and Performance Review Ratings
---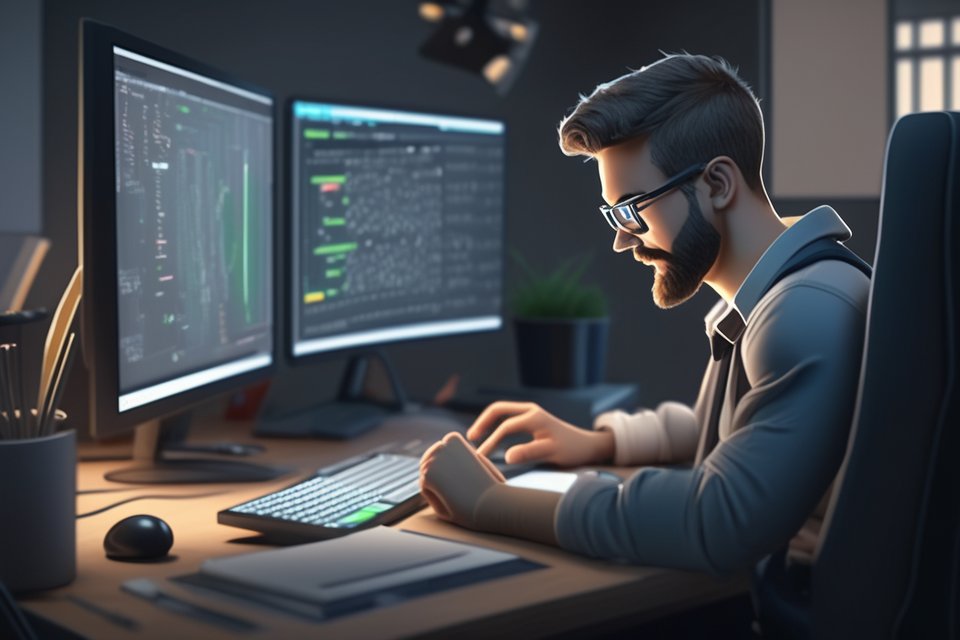 Many successful companies dedicate a substantial amount of time each year to thoroughly assess their employees' performance. This practice serves several purposes, including enabling managers to evaluate individuals' strengths and weaknesses, providing valuable feedback, and establishing goals for future performance. Additionally, this process allows organisations to gauge the performance of different teams in relation to the overall business strategy and objectives. Furthermore, it empowers individuals to set personal goals that align harmoniously with the organisation's broader aspirations.
In my experience, I frequently come across team members who tend to rate themselves as either Exceeds Expectations or Far Exceeds Expectations. However, the reality is that the majority of them actually Meet Expectations. Now, let me clarify, receiving a Meet Expectations rating is not a negative outcome. It simply indicates that the employee has fulfilled their job responsibilities as expected. While this is commendable, there is always room for improvement and the potential to excel even further.
Attaining a higher rating not only helps in enhanced career progression but also generates a profound sense of accomplishment. Moreover, It helps the team and organisation towards rapid growth and achieve competitive advantages in the industry. As the career progresses, the expectations will also grow. So, how can one consistently maintain exceptional performance and elevate their rating from 'Meets Expectations' to 'Far Exceeds Expectations'?
In this article, I will discuss the '3Es' that are crucial for individuals striving to exceed expectations in their performance evaluations.
Effort
Efficiency
Effectiveness
Continuous evaluation and improvement of the '3Es' can enhance performance and achieve ratings that go beyond "Meeting Expectations".
1. Effort
Effort is the essential component of achieving goals and solving problems. It is the dedicated work invested in making progress. Tasks cannot be accomplished autonomously; they require a deliberate and sustained effort. The effort is influenced by two key factors:
Motivation
Knowledge
Motivation could be a combination of things like salary, a sense of achievement, recognition, and assurance of a stable livelihood. Motivation serves as the driving force behind the effort, providing the necessary determination and enthusiasm to work. It is essential for individuals to be mindful of their motivational factors. One effective way to enhance motivation is by setting ambitious goals both in personal and professional aspects of life. To further strengthen this drive, it can be helpful to associate a well-deserved reward, such as a vacation, with the successful attainment of these goals. By doing so, individuals can fuel their motivation, strive for greater achievements, and enjoy the satisfaction of accomplishing their goals.
Knowledge is the theoretical understanding and awareness of information or a process. Knowledge is acquired through learning, study, or experience. Knowledge provides the know-how to apply the effort. Embrace the pursuit of continuous learning without hesitation. As you accumulate knowledge about your organisation and industry, your efforts will become increasingly relevant. This, in turn, will unlock fresh opportunities for you to make meaningful contributions. Don't shy away from exploring new avenues and expanding your expertise.
2. Efficiency
Efficiency is the ability to accomplish tasks productively while minimising wasted time or resources. The efficiency is influenced by these key factors:
Tools
Skills
Technique
The saying, "A craftsman is only as good as his tools," holds true in almost every domain. Using the right tools can make a world of difference in how we execute tasks efficiently. The right tools can automate repetitive tasks, offer advanced functionalities, and provide valuable insights, thereby empowering us to accomplish more in less time. For instance, opting for an Intelligent Integrated Development Environment (IDE) over a basic notepad elevates programming capabilities significantly. Similarly, choosing AWS Instances over traditional dedicated servers revolutionises the scalability, flexibility, and cost-effectiveness of cloud computing. These examples highlight the profound impact that optimal tools can have on our productivity and success.
Skills is different from knowledge. Skills are acquired through continuous learning and practice. While knowledge forms the foundation, skills are honed through ongoing learning and dedicated practice. A skilled individual adeptly harnesses the full potential of their tools, performing tasks with precision and efficiency, while an unskilled counterpart may struggle, expending greater effort for similar outcomes.
Efficient techniques can significantly impact productivity. Techniques encompass the strategies and methodologies we employ to complete tasks. You may be skilled at a particular technique, but if there is a better technique that improves efficiency, you may want to consider switching the technique. Embracing new and improved techniques can empower you to accomplish tasks more effortlessly and with greater precision. Continuously evaluating and adapting your techniques ensures that you stand out.
3. Effectiveness
Effectiveness is the ability to generate the most value that resonates with your team and organisation. Concentrate on delivering quality outcomes rather than just putting in hours. Emphasise the value you bring to the team and the organisation through your work. The key factors that can help generate effectiveness are:
Well-defined objectives
Prioritise Tasks
Time Management
Communication
Adaptability
Learn from Mistakes
Celebrate Successes
Establishing well-defined objectives is essential for generating effective outcomes. Understand the short-term and long-term goals of the organisation. Your objectives should be aligned with the organisation goals. Ensuring you set goals they are specific, measurable, achievable, relevant, and time-bound. Specificity provides a clear target to aim for, while measurability allows you to track your progress. Achievability ensures that your aspirations are within reach, and relevance keeps you focused on what truly matters. Lastly, the time-bound aspect instills a sense of urgency, motivating you to take consistent action.
Prioritise Tasks – Focus on high-priority tasks that align with your goals. Use techniques such as the Eisenhower Matrix to categorise tasks according to their urgency and importance. This method will help you clearly distinguish between tasks that require immediate attention and those that can be deferred, enabling you to allocate your time and efforts wisely. By focusing on high-priority tasks first, you'll ensure that you're making the most impactful contributions.
Develop time management skills to avoid procrastination and meet deadlines. Use tools like to-do lists, calendars, or productivity apps to plan and track your tasks. Keep your workspace clean and organised, and maintain an orderly digital filing system. A clutter-free environment can improve focus and reduce distractions.
Enhancing your communication skills is crucial for personal and professional growth. By cultivating active listening, you can fully engage with others and understand their perspectives. Craft precise and unambiguous messages to convey your ideas effectively, leaving no room for misinterpretation. Incorporating visual cues, such as body language and eye contact, will enrich your communication by complementing your spoken words with nonverbal signals. Additionally, actively seek feedback from others to identify areas for improvement and demonstrate a willingness to learn and grow.
Adaptability is a precious skill that can set you apart. Embracing change and being open to new ideas are key elements of this invaluable quality. By cultivating a mindset that welcomes change, you not only demonstrate your flexibility but also showcase your capacity to learn and grow. Rather than fearing change, view it as an opportunity for personal and professional development.
Learn from Mistakes – Rather than allowing setbacks or mistakes to discourage you, view them as powerful stepping stones towards growth and improvement. Embracing the idea that errors are natural and unavoidable, shift your perspective to see them as invaluable learning opportunities.
Take the time to acknowledge and wholeheartedly celebrate your achievements. In our fast-paced lives, it's easy to overlook the significance of our successes and move on to the next task without giving ourselves the credit we deserve. By actively recognising your accomplishments, big or small, you not only cultivate a positive and empowering mindset but also fuel your motivation and boost morale.
---
Trending Now