The Alchemist by Paulo Coelho
---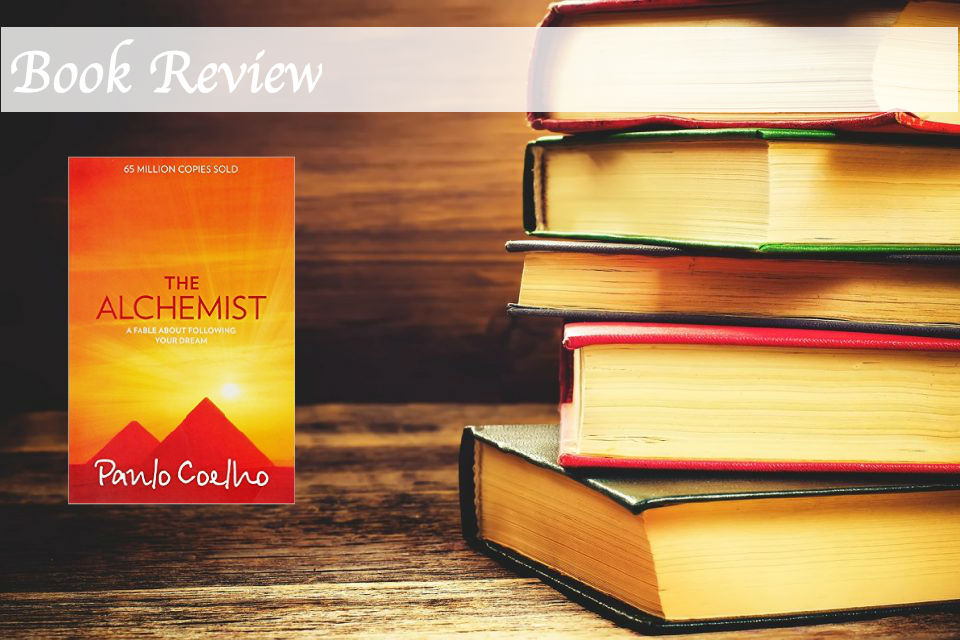 The Alchemist, is an allegorical fable about a Spanish shepherd lad who follows his dream. Santiago leads a normal life as a shepherd. He had to choose being a shepherd since he loved traveling. One day while he was having a nap, he dreams of a child who tells him to go to the Egyptian pyramids to find a hidden treasure. He becomes little disturbed by the dream and consults a gypsy lady to interpret his dreams. She tells him that he should listen to the boy in his dream and go to Egypt. Santiago shows less interest in what the lady had said and continues his ordinary life.
One day and old man comes to him while he was reading a book and strikes up conversation with him. The old man was the King of Salem. The King persuades Santiago to sell one-tenth of his sheep in return of knowledge of the hidden treasure. Santiago sells the rest of his flock and purchases a ticket to Tangiers.
Tangiers, was not like the place Santiago had lived his entire life. They wore different cloths and spoke a different dialect. To make the things worse, he got robbed of all his valuables by a thief. He finds a job in a crystal shop and turns out to be a very good businessman. He accumulates enough money and travels to Egypt with a caravan. The rest of the book covers the adventurous journey of the shepherd boy who follows his destiny.
The novel is quite OK, but I was not impressed the way the book seller had told me. It surely has adventure in it… But somewhere I felt out the story was too magical or artificial.
---
Trending Now