Deep Learning Summit 2019 – Bangalore
Posted On October 12, 2018
---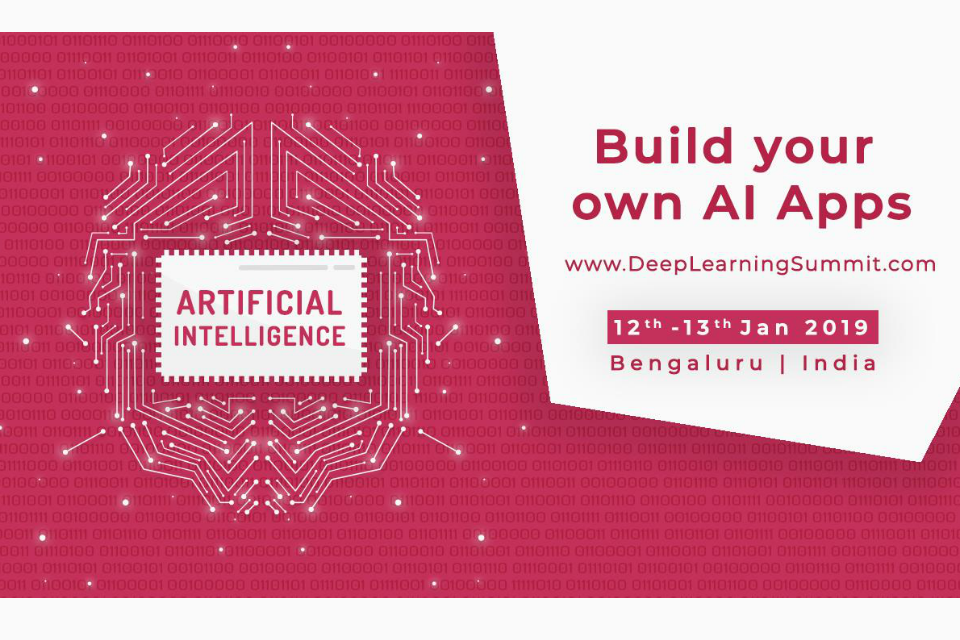 Aegis School of Data Science and mUniversity are organizing the Deep Learning Summit 2019 – Bangalore. The two day event is scheduled to start with the beginner level topics on the first day and moved on to intermediate and advanced level topics on the second day.
Deep Learning (AI in general terms) is a trending topic in the tech industry. The Tech innovation powerhouses have been pouring their resources into it over the most recent times. Deep Learning Summit is event of its kind where we are helping the delegates to build their own AI application using Deep Learning. At the summit one would understand, learn and create under the guidance of industry practitioners.
Eligibility Criteria
A beginner with understanding of Python can attend Foundations of Deep Learning and A.I development tracks are for Intermediate and Advanced Level.
Agenda
Day 01 – 12 January – Foundation
10:00 AM to 1:00 PM | Fundamentals on Deep Learning
2:00 PM to 5:00 PM | Data conversion from unstructured to structure
Day 02 – 13 January- AI application Development
(Choice of any one track)
Track # 1
10:00 AM to 5:00 PM | How to build Image A.I. applications with Deep Learning
Track # 2
10:00 AM to 5:00 PM | Deep Learning for Natural Language Processing
Track # 3
10:00 AM to 5:00 PM | How to build a recommender system

Venue
Shangri-La Hotel,
No.56-6B, Palace Rd,
Abshot Layout, Vasanth Nagar,
Bengaluru,
Karnataka 560052

Distinguished Speakers
Bhavik Gandhi – Director of Data Sciences and Analytics at People Interactive (Shaadi.com)
Dr. Soudip Roy Chowdhury – Principal Data Scientist, Fractal Analytics
Dr. Satnam Singh – Chief Data Scientist, Acalvio Technologies
Dr. Vijay Gabale – Co-founder and CTO of Infilect
---