Online Webinar: Students & New Technology – 28th July 2020
---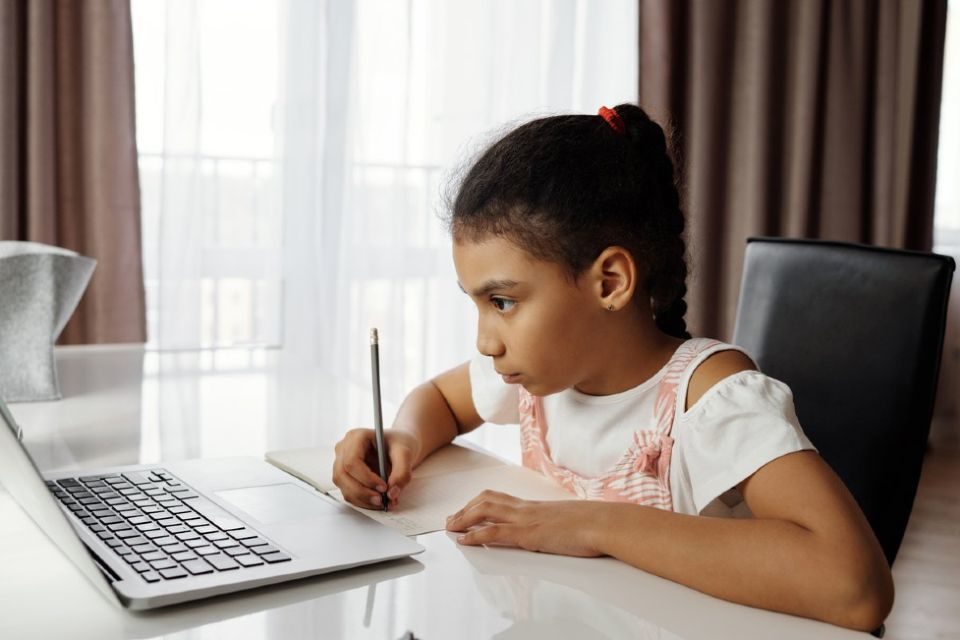 Kerala State Productivity Council conducted an online webinar on the topic "Students & New Technology – Benefits, Concerns, and Challenges" in the Malayalam language on 28th July 2020.
Online Webinar Details
Date: 28th July 2020
Time: 10:30 AM to 12:30 PM
Language: Malayalam
Registration Fees: ₹ 200/- +GST
Registration Closed
Topics:
Misuse of latest technologies – Technical aspects and remedies – by Janeve George, Manager – Product Development, MediaKind, Bangalore
Psychological stress in children and Solutions – by Dr. P A Mary Anitha, Clinical Psychologist
Use of electronic devices and Brain Development – by Arun Kaiprampadan, Founder Director of Tinyscholar
The Covid-19 pandemic demands students to switch to e-learning / online learning systems. This new culture poses many challenges along with benefits. It is also a fact that financial, technical, and psychological concerns cause stress in children and parents.
The Kerala State Productivity Council is conducting an online webinar to educate parents, students, teachers, and authorities on the important matters they need to know when adapting to the new changes the Covid-19 pandemic has triggered.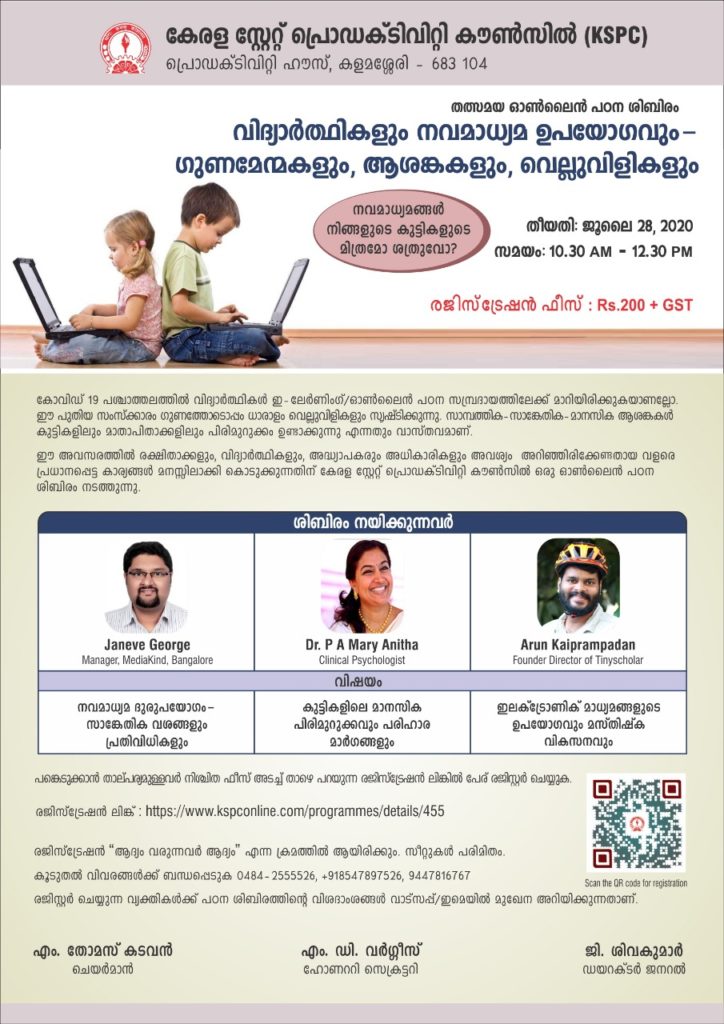 ---
Trending Now