Check your CIBIL TransUnion Score before applying for a loan.
Posted On October 30, 2012
---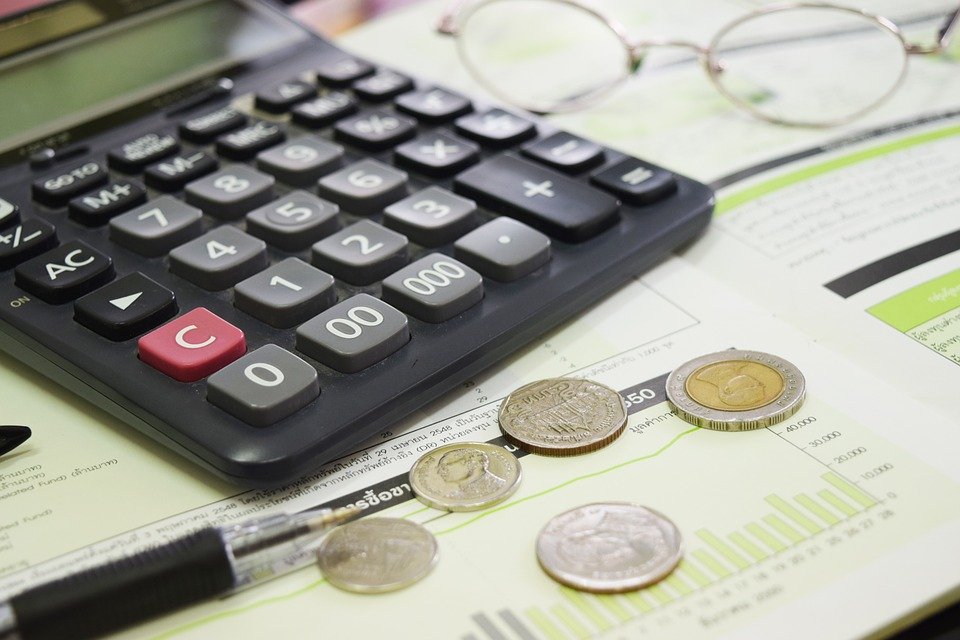 Are you looking forward for applying for a personal, car or home loan or even applying for a new Credit Card. Then you might want to check your "CIBIL TransUnion Score" to know how likely are you going to get your loan approved by your banking institute. All major banking and financial credit institutes has tied up with CIBIL (Credit Information Bureau (India) Limited) who is playing a major role in the loan approval process.
How does it work?
CIBIL has tied up with various Banks and Financial Credit providers to gather information to evaluate your credit worthiness. Let us see how banks evaluate your credit worthiness.
You apply for a loan
The bank gathers relevant documents from you.
Bank contacts CIBIL to get your CIBIL TransUnion Score
CIBIL gathers all available information about your previous loans and credit card history for the past 3 years.
Evaluates your CIBIL TransUnion Score based on your credit usage and your payment patterns and send it back to the bank.
If the bank finds the score to be good proceeds with processing the loan.
Checks the documents you provided if complete and adequate.
Field agents shows up at your home and office for verifications.
Loan gets approved.
You or the Beneficiary (e.g. Builder, Car showroom, etc..) get the money based on the type of loan.
What is a good CIBIL TransUnion Score?
An individual's Credit Score ranges between 300 to 900. The closer the score to 900, the more likely your loan will get approved and processed. A score greater than 750 is considered a good score and improves your chances of getting your loan approved.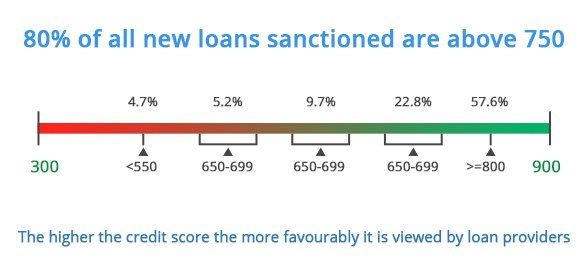 How to know your CIBIL TransUnion Score?
By now you may be wondering how you can know your CIBIL TransUnion Score. Well that is not too difficult. It is easy as three simple steps.
Complete an online form to tell about yourself for identifying your profile.
Online payment of a fee of around Rs 470 (as on 30/10/2012).
Authenticate yourself online by answering three simple questions.
In case your are not able to authenticate yourself online, then you may have to produce Identity proof and Address proof copies for offline authentication.
Once the authentication is done, CIBIL will send your CIBIL TransUnioun Score to your email address within couple of working days. The report that you receive will contain the score and including a detailed "Credit Information Report-CIR"which is your detailed credit history and full evidence of your credit worthiness.
How to maintain a good CIBIL TransUnion Score?
Follow these rules to maintain a good credit score.
Always pay your Loan / Credit Card dues on time.
Keep your credit usage percentage low. Usage of a high percentage of your credit limit is viewed negatively.
Do not close your unused credit cards. A credit card that you have not used shows you are not credit hungry.
Apply for new loans in moderation.
Maintain a healthy mix of credit like home loan, auto loan and couple of credit cards.
If you have a joint account, make sure your credit history is neat in those too.
---