Child is the teacher of man!!!
Posted On September 5, 2011
---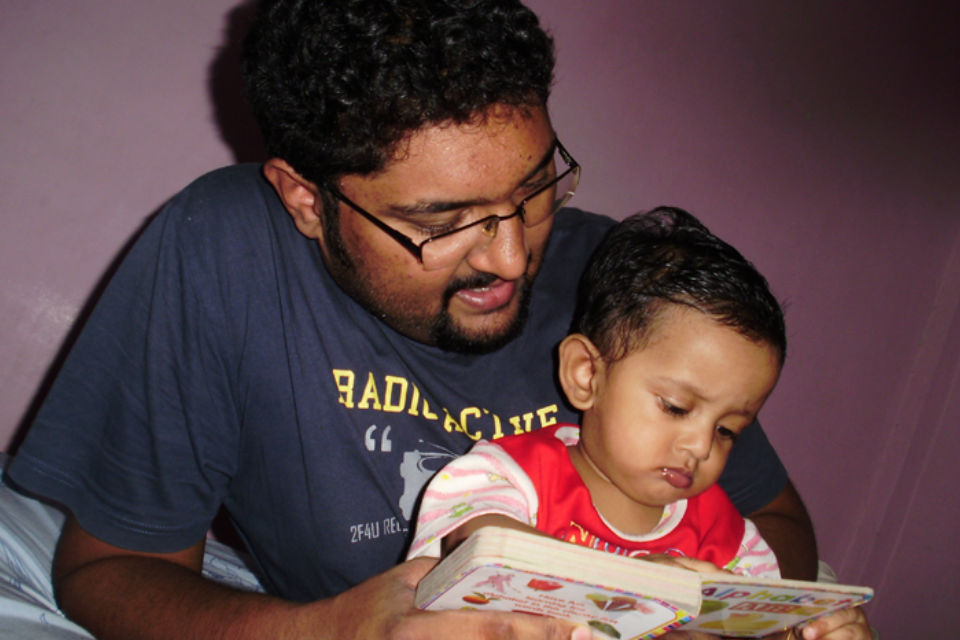 Jaedon is growing up and it is a great experience watching him grow. A fantastic fact in seeing him grow is the lessons you get to learn. There is always something or the other that I get to learn from him. I guess it is only fair to share a few things that I had seen many people forget while on their quest for bringing some change to this world.
Forget and Forgive.
There had been situations where I had to scold Jaedon. He then suddenly makes that sad face and goes to his mom. After a few minutes, he comes back smiling and gives a hug as if he is trying to calm me down. It always made me wonder how fast a child can forget and forgive pains given by others.
Try and Try until you succeed.
He wants to do everything that elder people do. He fails but he never stops trying. He started to walk, speak, eat, etc, etc… He is not worried about the failures. His only aim is to get it done.
To share a smile with the ones around you.
When is the last time you stopped worrying about your job and smiled at the stranger next to you? Some people might think doing it is awkward.
There is always something new to learn.
Jaedon is very observant. He will see a scene in the TV and name the objects that he knows by name. The wonder is that we might have ignored these items. It is only when he points out it comes to our attention.
I am sure there are many things to learn from each other as we grow up.
---
Trending Now