---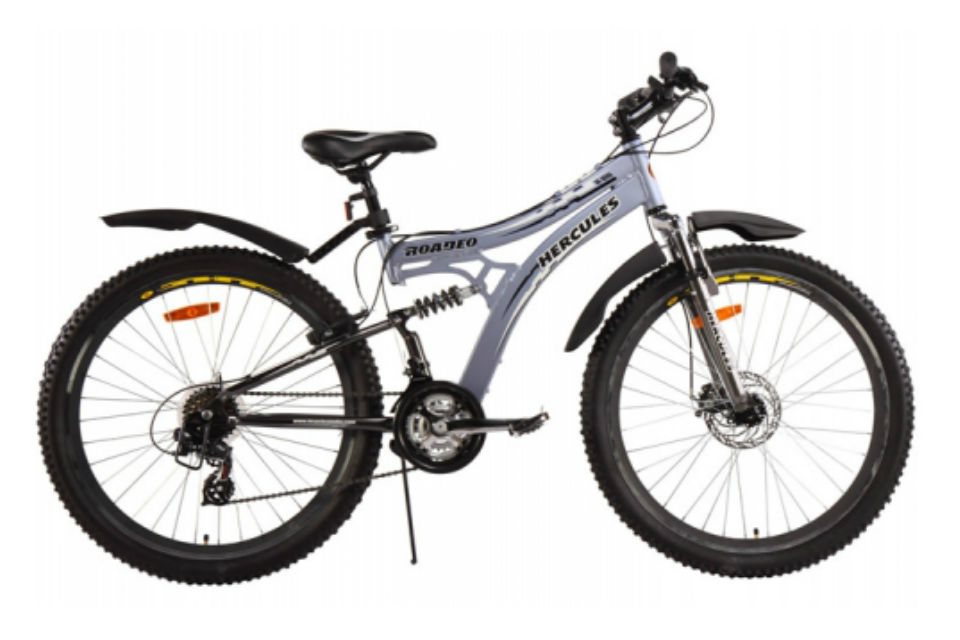 Traveling around 7KM everyday in an auto-rickshaw to office took 20-30 minutes. Most of the time the rickshaw was stuck in traffic. I thought that riding a cycle to office wouldn't take too much time. It will also  be healthy, nature friendly and saves money.
After few researches and trials on my friend's cycle, I decided to by Hercules Roadeo A-100.
A cool ride with 21-speed shift gears. Other features of the cycle are:
Disk break in the front and V-break in the back – For effective breaking
Front and rear shock-absorb – For comfortable ride and a healthy back
Aero Profile Alloy Rims – Dust and Rust free
Quick release on the seat clamp – Easy to adjust seat height
Quick release on the front wheel – Easy to dismount while traveling
Alloy Frame – Light weight and better look and appeal
First few days of my ride was bit tiresome. I realised it is because I am not shifting the gears correctly. Once I got the technique right, the ride was superb. It took 35 – 40 minutes to reach office even in a heavy traffic. The benefit of having a cycle are:
Flexibility to move the cycle while in traffic
Taking short-cuts where only people and cycles can go
Taking the pavements when there is stalled traffic
Reach at almost same time everyday even there is heavy traffic
It's been about two months since I have started riding my new cycle to office. Reminds me of my college days when I used to got to my college with my friend.
---
Trending Now