The Paternity Wait
Posted On December 27, 2009
---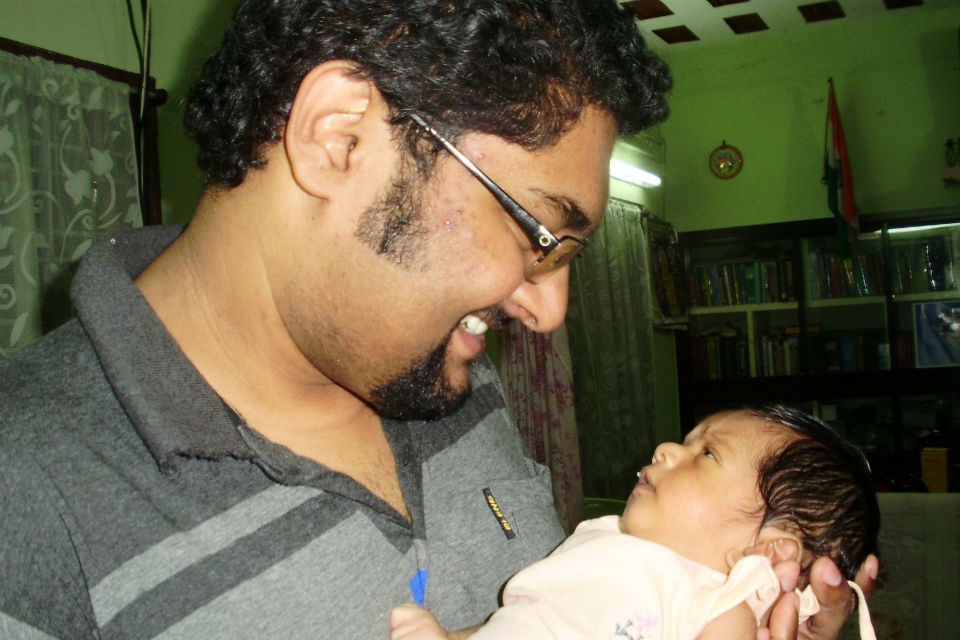 The News
It all started when my wife told me that she is pregnant. It was the most joyful experience in life till then. We called up our parents and conveyed 'the news'. Everyone began calculating the expected date of delivery and came up with the date: January 10th 2010.  The next day we went to the local doctor in Mumbai to confirm the pregnancy.
Learning phase (The first trimester)
The first three months is the most critical trimester for the fetus and the mother. The mother should take extreme caution and maximum rest. It was a very interesting phase for both of us. Many new things to learn. We went to purchase books on pregnancy and studied about the baby's growth within the womb. Once in a while she felt very weak and nauseous and I had to be with her. I used to work from home those days. Later on, the expected grand mothers took turns to help out my wife.
The Dispatch (The second trimester)
She recovered from the weakness and started gaining weight gradually. It was literally feasting time for her and I loved buying her various things to eat and drink. I was very enthusiast during the second trimester. The only person who can feel the baby was her. Sometimes I envied that. After the 5th month, both the mother and child was fit enough to travel. I took her to my native place for delivery and returned back to Mumbai.
Loneliness (The third trimester)
My wife was in our native place and I was all alone in the apartment in Mumbai. I missed being with her. She tells me about the baby's movements and I wished I was there to feel it. When I got really impatient, I took a flight and visited her. I was really surprised to see the growth of my child. I felt the kicks and that was really amazing. I returned to Mumbai after a very short visit.
A very special Christmas Gift
I applied for leave from work to be with my wife and child that was expected on January. I booked a ticket on 24th December so that I can be home before Christmas. Meanwhile my wife was in in Hospital and was taking medicine and Intravenous drip since some fluid was low and that might cause difficulties during the pregnancy. After the ten days medication and intravenous drip there was not much improvement in the fluid quantity and the doctors confirmed that it's almost certain that it would be a cesarean and suggested that since Christmas holidays is right around the corner, it would be best if the operation be done before that. We had to then plan a cesarean on 23rd December. I was informed about this and had to preponed my trip to 22nd December. I arrived at the kochi airport at 11:10 PM on 22nd and came directly to the hospital. I was little bit tensed about the situation but didn't show so that it won't add to my wife's worries. We spent almost the entire night talking with each other. Then I let her sleep before the big day.
The next day, she was taken to the operation theatre and I was waiting impatiently to know what was going on inside. After around 20 – 30 minutes, a nurse was holding a baby boy and calling out "Anu Janeve… Anu Janeve". I have a Baby Boy!!! I couldn't just stop staring at my new born boy. It was the most precious day of my life. The feeling of being a father for the first time!!!
---
Trending Now