False Impression by Jeffrey Archer
---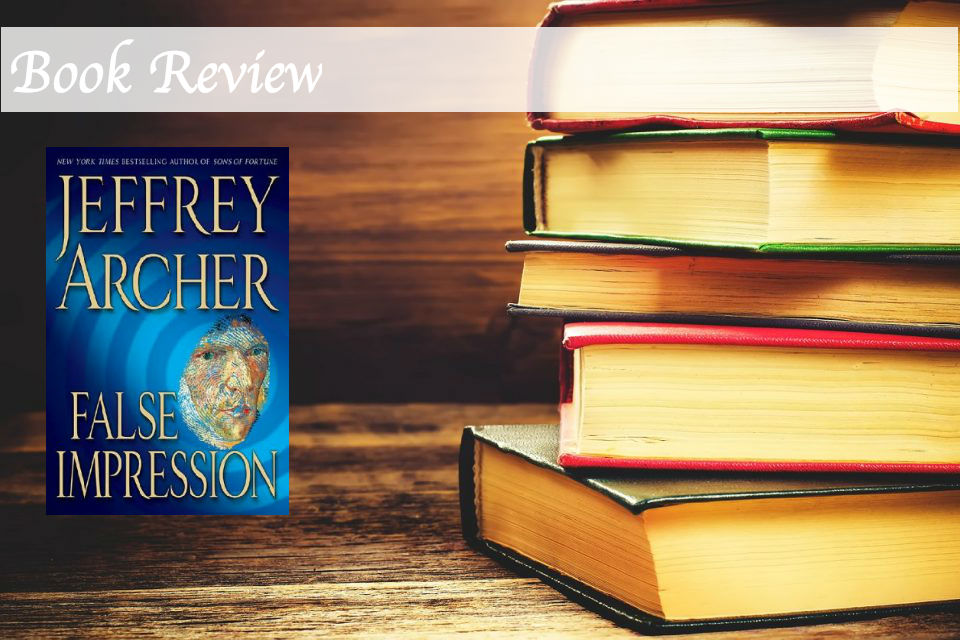 Anna Petrescu, an Art expert, got fired from Sotheby. She felt relieved to get a job at the Fenston Finance bank. Bryce Fenston was a cunning and ruthless person who was the chairman of Fenston Finance Bank. He followed unethical ways to grow his valuable art collection by compelling his costumers to surrender their authentic art collections. Anna was against her boss with the ways he had used to fulfill his lust towards authentic art.
Lady Vicroria Wentworth was one of Fenston's customers that was under a huge debt and was about to surrender a historically valued self-portrait of Van Gough against a huge loan when Anna decides to stand up against this coup. Realizing her plan, Fenston fires her before she could do anything to help Victoria. That's when the first flight crashed the North Tower, of the World Trade Center.
Anna being an athlete, narrowly escapes the disaster. She resumes her plans to destroy Fenston's plans for Victoria while Fenston and his counterparts assume she is dead.
FBI agent Jack Delaney was watching her and her boss, Fenston, for quite some time now. He suspects Anna for being part of Fenstons coup.
The rest of the story says how Anna came to know about Victoria's murder, how she tries to rescue the painting, what she does with it. All while she was being watched by two pairs of eyes. One of an FBI agent, the other was of an expert assassin appointed by Fenston.
---
Trending Now