The "Baritone" in the Mumbai Local
Posted On January 18, 2009
---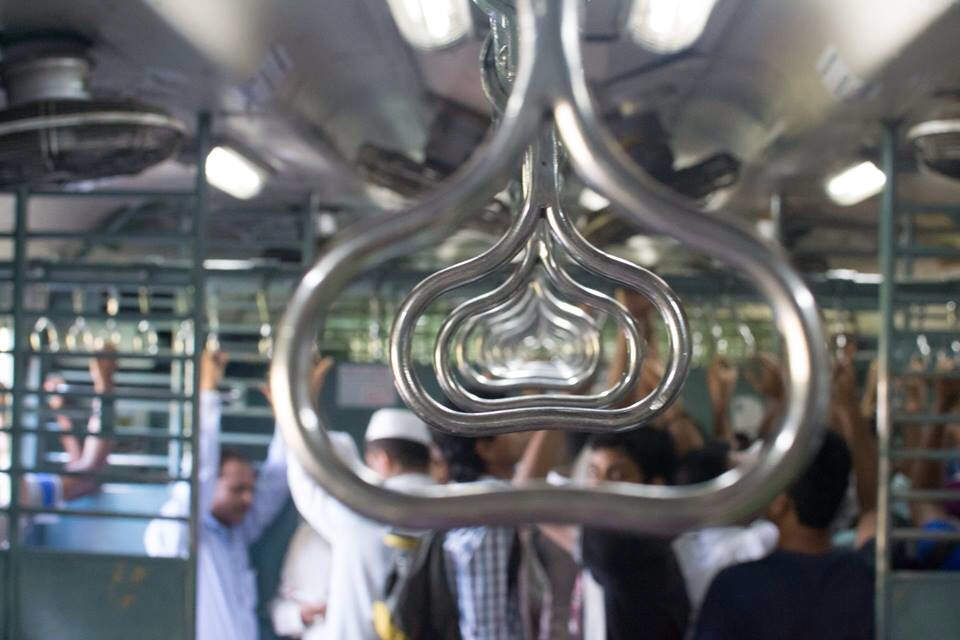 It was a Saturday and the time was ten-past-ten in the morning, and I was still in bed. The climate was so soothing and cool that I was so lazy to get up, but then I remembered the meeting with my colleague that day. We were supposed to discuss about the technical workshop we had to prepare for a TechFest in IIT, Mumbai.
I got up half-heartedly and got ready to get the eleven-o-clock Mumbai local to Andheri. I rushed to Nerul railway station just in time, the train had just arrived. I hopped into the first-class coach and sat on a vacant seat at the end of the coach. Almost all seats in the coach were occupied.
I was sitting there watching the stations pass-by, and thinking about the topics to be discussed in the meeting. I was so tired that I did not bother to open up my laptop to prepare my points. I closed my eyes to take a nap while I was in the train.
Suddenly, I heard a feeble voice. It came from the second-class compartment which was separated from first class by a perforated stainless steel separator. I could see a man singing through the holes in the separator. The man sang so graciously in a baritone and played the harmonium. He had a very good voice and played the harmonium tremendously. In between he showed his palm to others asking for alms.
I observed the people in my compartment. I felt that they were enjoying the man's voice and harmonium. As I continued to listen to him, I started feeling some kind of freshness in me. I was tired and lazy, and suddenly, I started to feel some kind of positive energy in me. I felt like the others in the compartment. We sat there and enjoyed the songs he sang. Some of the commuters hummed along with him. It was an unusual but pleasant experience.
The man stood there and sang for almost half-an-hour and people were giving him money. Some gave 2 rupee coins, others 5 rupee and some gave even 10 rupee. I took my purse and took out a 10 rupee note and gave him through a hole in the separator.
The man got down the train at Kurla and I kept thinking about my experience. I wondered, people pay 100, 200, up-to thousands of rupees and stand queue in multiplexes to get entertained. Sometimes they don't even care about the quality and they are still willing to pay. Why point fingers to others? I have also seen nonsense movies in multiplexes paying Rs. 170 for just some entertainment. Today, when a poor man played his harmonium and sang songs for others, what did I give him… Rs. 10/- Is that all what he deserved? I don't know.
I kept thinking about the "Baritone" in the Mumbai local the whole journey. That was one journey that made me forget about my busy schedule and other worries in life.
---